Collectible & British Cars
September 23, 2006
Restored Collectible Cars
Welcome to our Collectible & British Cars page! We will be updating this page regularly with pictures and information on collectible cars for your enjoyment.
This is a 1955 Thunderbird. It is a daily driver, restored version of this popular model. Ford reintroduced a retro version in early 2003 for a few years. It was an extremely popular model in the 1950's and this one has a sweet soft top and is very clean, having been nicely restored a few years ago.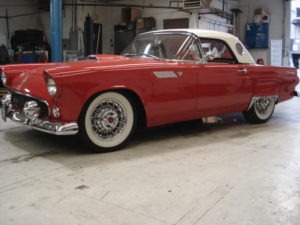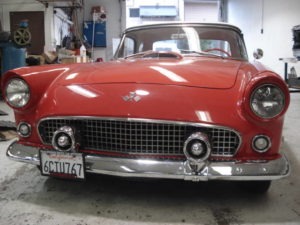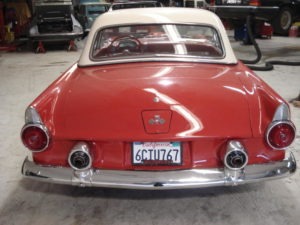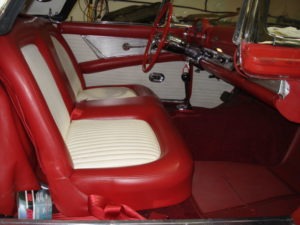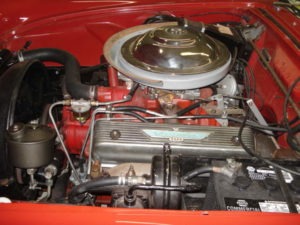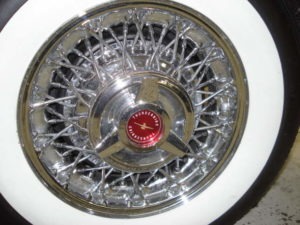 1971 De Tomaso Pantera
Originally restored to Hall Super Pantera specs for the Seattle Auto Show.
Everything from the ground up was restored, every nut and bolt replaced. Since then it has been in 2 private collections for a total of 40,000 original miles. 3000 since the concours restoration.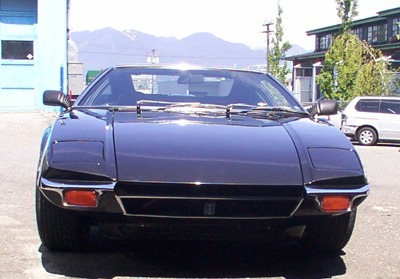 1500 1971 Panteras were built worldwide for Ford. It was designed as a road going GT-40 using the same mid engine design and same ZF transmission as the Ford Le Mans champion. Whereas the GT-40 was 40 inches in height and sported a 427 SOHC Ford racing engine, the Pantera is 43 inches in height and is powered by a high performance 351-C engine originally designed for NASCAR.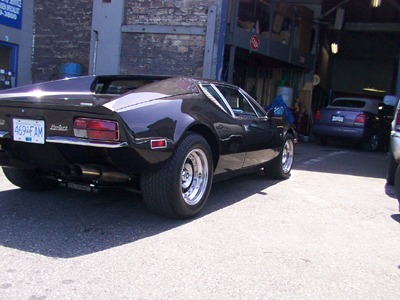 The intake ports are enormous and will flow as much air fuel mixture as the modern Ford hi-po Mustang Cobra cylinder heads. Wind tunnel tests performed at 260kmh (165mph) for the Pantera, the GT-40 and the Boss Mustang were published, showing indeed that the Pantera had only slightly more drag and lift than the GT-40. The Mustang was not even in the same ball park. Pantera's are raced annually at Pocono against some pretty exotic Italian machines, vanquishing all but the most expensive custom cars on the planet.